How Century Spine Center Properly Diagnoses and Treats Sciatica
How Century Spine Center Properly Diagnoses and Treats Sciatica
Written By Century Spine Center on August 4, 2021
---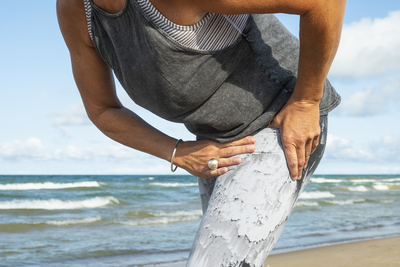 True, lasting pain relief from sciatica requires an accurate diagnosis of what's causing your pain and related symptoms. At Century Spine Center in Easton we do the legwork (no pun intended) to identify the root cause of your sciatica so we can provide appropriate quality care and help you get your life back.
4 Main Causes of Sciatica
In most patients, sciatica stems from one of four conditions: a herniated disc in the lower back, spinal stenosis, piriformis syndrome, or hip degeneration. Each condition triggers slightly different pains and symptoms by how it impacts one or more of the nerves emanating from your lumbar spine.
A herniated disc in the lumbar area can trigger sciatica by either pressing down on the nerves or leaking hyaluronic acid, which triggers inflammation in and around the nerve. Sciatica symptoms are marked by pain, extremity numbness, tingling and muscle weakness.
Spinal stenosis is a condition where your spinal canal narrows in your neck and/or lower back. The sciatic nerve runs through the spinal canal and needs space to function without causing pain. Lumbar spinal stenosis puts pressure on your nerves when you move into a certain position, triggering hip or leg pain.
Piriformis syndrome is when the piriformis muscle, located in your hip and buttock region, squeezes your sciatic nerve and triggers pain. This muscle can press down due to spasms, general muscle tightness, a misalignment in your spine, or even sitting for long periods of time.
Hip degeneration is marked by pain, loss of range of motion, possibly a grating sensation, bone spurs, tenderness and more. Degeneration in the hip often will send pain into the knee, but not below it, helping to differentiate it from leg pain resulting from the other causes of sciatica.
There are quite a few other potential causes of your sciatica. Our doctors will perform a thorough evaluation to determine whether or not it is truly sciatica, and what the best treatment is for your unique case. Evaluation will include imaging when necessary.
Sciatica Care You Can Trust in Easton
Dr. Zuschnitt is confident you'll know immediately after entering Century Spine Center that you made a good health decision, and that you'll always get the personal care you need. You'll never be treated like just another patient, nor will you be herded in and out of the office like cattle. Dr. Zuschnitt takes the time to listen to your concerns and address your specific needs.
Have questions or need to schedule an appointment? Call us at (410) 763-6700 or go online and fill out our contact form.

Posted In: Chiropractic Sciatica Treatment